Immediate Opportunities In Three Waterfront Development Areas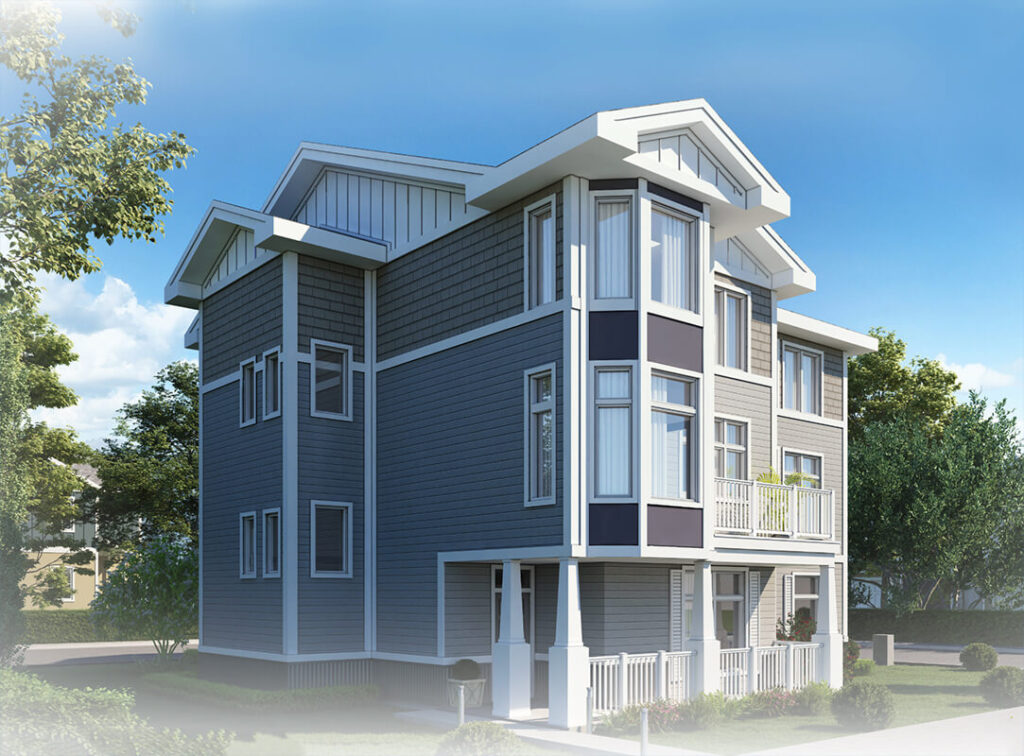 Cannery Row South-Waterfront
Like the Front Street Lofts, but slightly removed from the center of action, these units capture in full spender all that is spectacular about the Home Port waterfront. Full height windows frame the rising sun against the backdrop of the Chugach Mountains to the east, and the expansive estuarial wetlands in the foreground.  Out your living room and Master bedroom is the ever-changing tidal environment of the Kenai River and the array of wildlife it sustains. Orientation engages the Home Port community via the pedestrian Prominade, the main Dock and Pavilion, but at the periphery.   
These Spectacular waterfront three-story units are constructed as duplexes in 20' and 24' wide models.  Floorplans contain single and two- car garages and allow flexibility with bedroom sizing or configuration. These units are ready for occupancy in 2021.
Cannery Row South-Waterfront View
Three, four and five bedroom models are available now in multiplex townhome or single detached configurations in the Cannery South Area. These units are sited close to the Main Dock, situated to capture views of the Kenai River and surrounding estuary. With private driveways and garages, these units anchor a grand entrance on Cannery Street.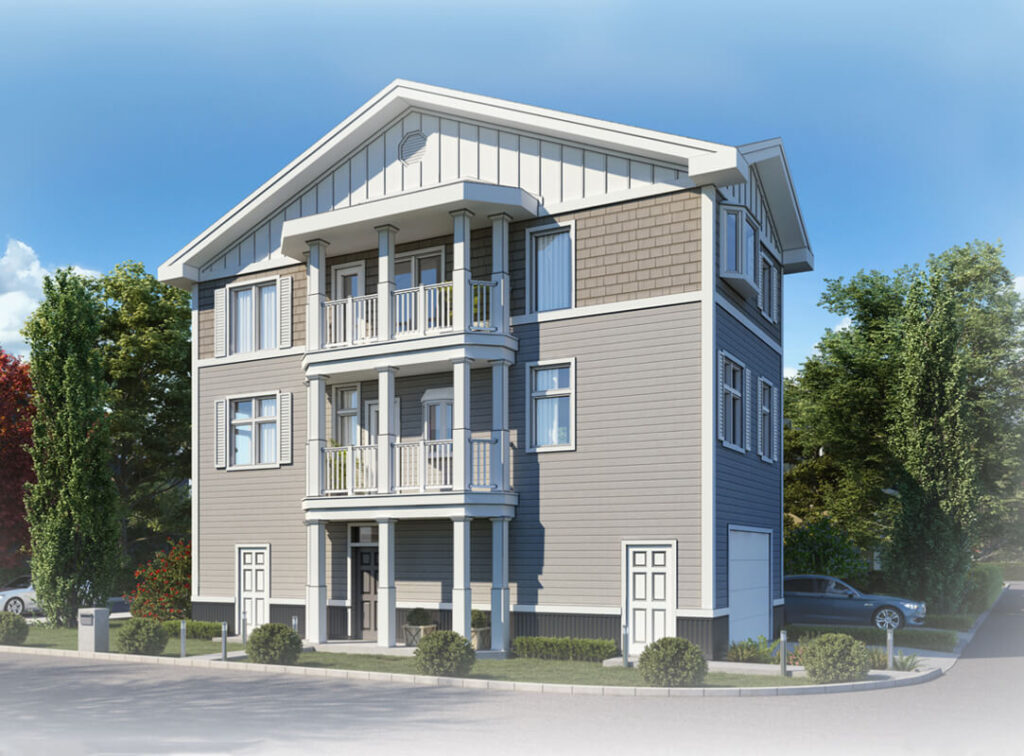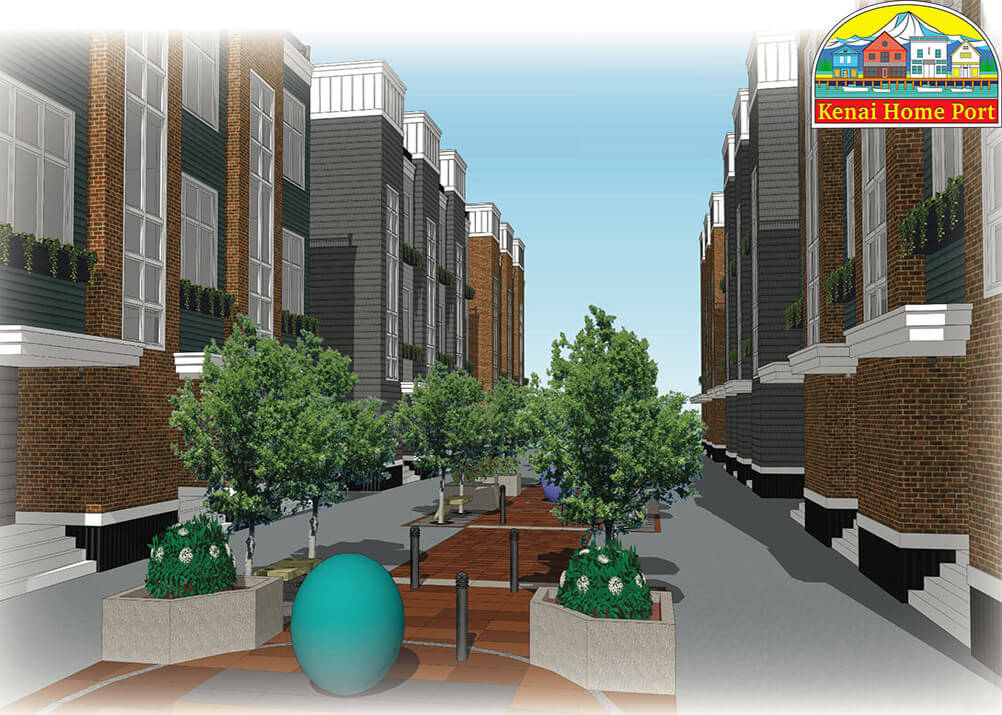 These three-story attached units are arranged in a tri-plex configuration and form a  large courtyard, capturing an"inner city" appeal with an intimacy akin to a college campus. Sun and views are plentiful from the upper stories and rooftop covered patios afford spectacular panoramic views in every direction. Floorplans contain single car garages and allow flexibility with bedroom sizing or configuration. End units can be customized in limited ways to emphasize privacy, or  to capture increased light and views.
Home Port celebrates a special straight stretch of the Kenai River with a rich history, known to its Kenaitze Indian founders as Sista'in. These two-story attached units capture all the amazing elements of this waterfront in a simple and yet timeless architecture: Here is where you witness the ever-changing tidal environment of the Kenai River and the array of fish and wildlife it sustains; the unobscured sunrises over expansive wetlands to the east; the sense of community that centers on a wide pedestrian Promenade, Dock and Pavilion or—out your other door to the West–Front Street itself. Designed specifically with street retail and home occupation in mind, the Front Street Lofts provide limitless opportunities to blend commerce and residency—to balance a life of relaxation with a home-based business or hobby to supplement your income.
Parking is dedicated and accessible but across Front Street. Options exist to build enclosed garages. Floorplans allow flexibility with bedroom sizing and configuration.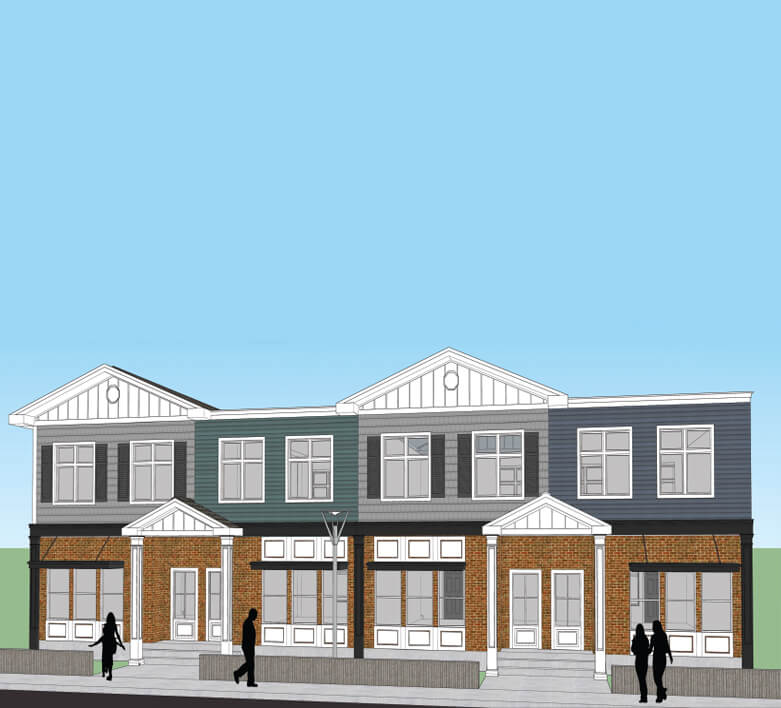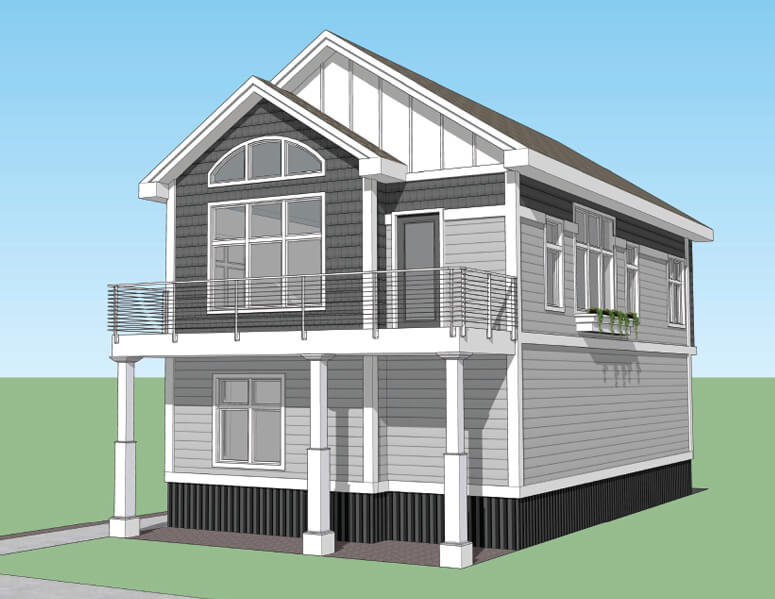 You've worked hard, earned your living, and now you want a dream place all to yourself, maybe one with custom touches or more outdoor space. The concept here is to give the home-buyer room to dream, and Home Port the opportunity to help make it all happen. We have three, 2-story designs to choose from, in 20', 24' and 30' wide models. Or, a buyer can work directly with the architect to come up with something altogether different and yet complimentary to the larger community.
Command the high ground, with stunning views of a bountiful wetland, the Alaska Range to the west, and the most amazing sunsets. Nature is literally at your door. If you're a birder, you will witness up-close and personal one of Alaska's most incredible migrations of Canadian and Snow Geese anywhere on the road system—right out your living room window!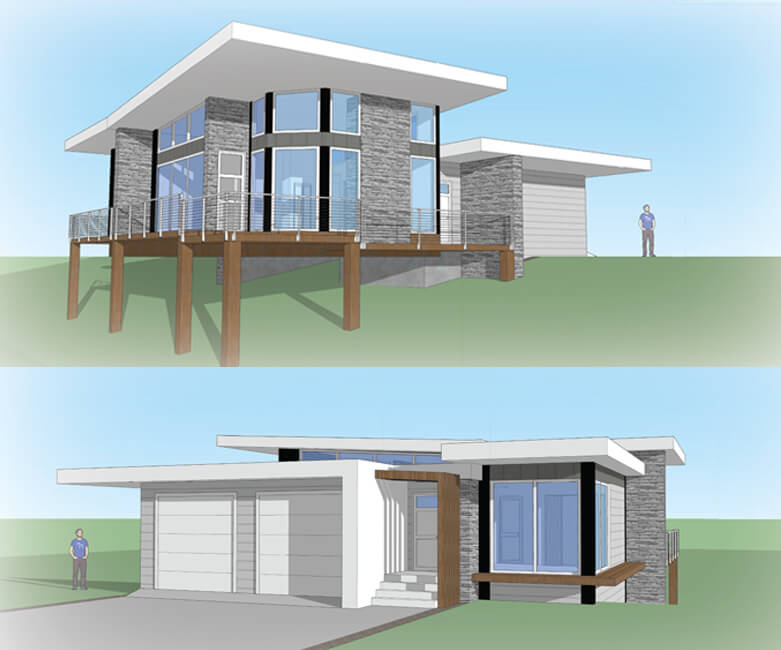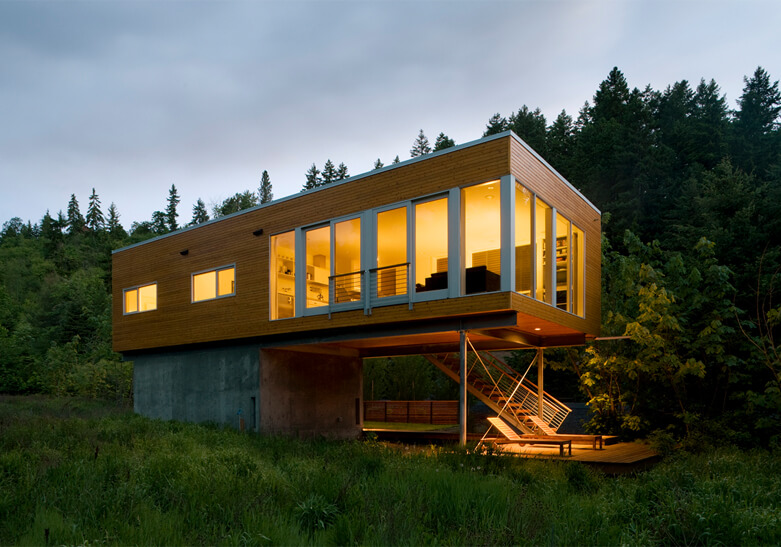 For the bird and nature lovers among us. There's nothing obscuring your view here. Nested on the edge of an amazing wetland that hosts cranes, geese, ducks, gulls and shorebirds, this is where peace and quiet reign. Similar to The Bluffs, only slightly lower in elevation, two story, and attached in a duplex configuration.
Are you ready to build your dream?
Contact us today for best offer or schedule a visit